Mark your calendars for the first Thursday of each month at the Wilson County Expo & Community Center (formerly the Show Barn) 435 St Hwy 97 East out of Floresville. Proceeds benefit the community through the Wilson County Historical Society. For information, call Viola Henke, #830-391-1062.
Live music, dancing and fun sets the stage in the air conditioned Wilson County Expo and Community Center, 435 St Hwy 97 East out of Floresville where seating for 450 leaves plenty of room for dancing! The Floresville Opry is a fundraiser for the Wilson County Historical Society. The funds made through the Floresville Opry are dedicated toward community projects, historical markers, grants for high school students, archive support, and many other community needed projects.
The Floresville Opry began in 2011, when Viola Henke had a vision for a community-engaging event that could showcase both named and local talent while raising funds to go toward great causes. Read more about Viola Henke and the beginning of the Floresville Opry below!
A Message from the Producer, Viola Henke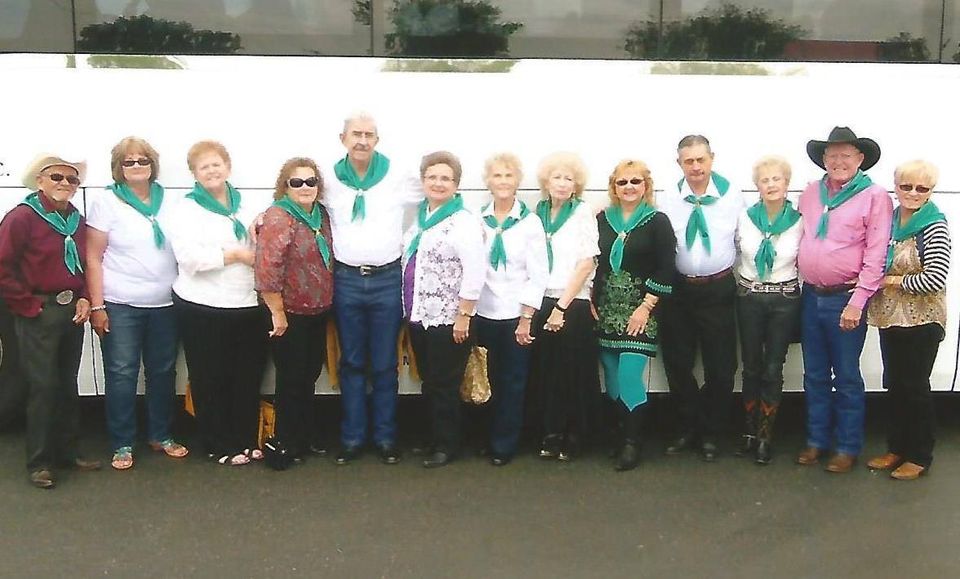 The Wilson County Historical Society "Floresville Opry" wishes to extend a thank you to the Opry House Band, singers, soundman, emcee, sponsors, caterer and fans attending the Opry to make it a success and memorable event.  We also have some incredible members and friends that volunteer their services for each Opry.  We are so appreciative of all the continued support from everyone to keep the "Classic Country Music" alive and most of all so the Wilson County Historical Society can preserve it's rich history and help the community.  If you have not been to Floresville, check out Floresville the picturesque city with much charm making  the Opry is a big draw.  Here's a BIG THANK YOU!


How it Began
The origination of the Floresville Opry began with a conversation between Viola Henke, Wilson County Historical Society Program Chairman and LaJuana Newnam-Leus, WCHS President at the 90th birthday celebration of Mrs. Robert (Novelle) Mills at the Floresville SPJST Hall. There was a classic country band providing good old time country music, the dance floor was full of mostly "silvered-hair", enjoying themselves to the max! Viola and LaJuana commented, "We ought to do something like this as a WCHS benefit for seniors & others to enjoy". Therefore, the seed was planted; Viola Henke took charge with excellent participation from the Wilson County Historical Society members, friends and sponsors. An Opry House Band was organized and the area having great vocalists who offer their talents and are eager to perform so everything fell into place.
The first Floresville Opry was held November 3, 2011, with an awesome interested attendance. Since then the Wilson County Historical Society has been hosting the Floresville Opry. It has become known as the best and well attended South Texas Opry, not only having good live classic country music to dance to, but some good ole "boot scootin" as well. Doors open at 5:00 P.M.  Music from 6-9:30 p.m. Reserved table that seats 8 for $100.00 or General Admission $15.00. Catered Dinner $10.00 beginning at 5:00 p.m. plus a silent auction.
The Floresville Opry House Band
Stay up-to-date with the

Floresville Opry on Facebook!